Description
Description
Awaken your body and mind with Ignite™. Get the most out of your training and maximize your overall performance by ensuring that both the mind and body are properly fueled. 900 mg of Ignite™ brain blend includes; Choline Bitartrate, Ly-Tyrosine and DMAE Bitartrate to improve cognitive function, resulting in elevated mental acuteness and clarity. Additionally, using the amino acid L-Citrulline, Ignite™ delivers 20+ hour release of Nitric Oxide providing smooth, long lasting energy as well as improved hydration, faster recovery and no jitters or crash. Whether you are starting the morning in camp, need a mid-day bump during a cold hunt or just enjoy a delicious warm drink to start your day, Ignite your mind and body and feel the difference today.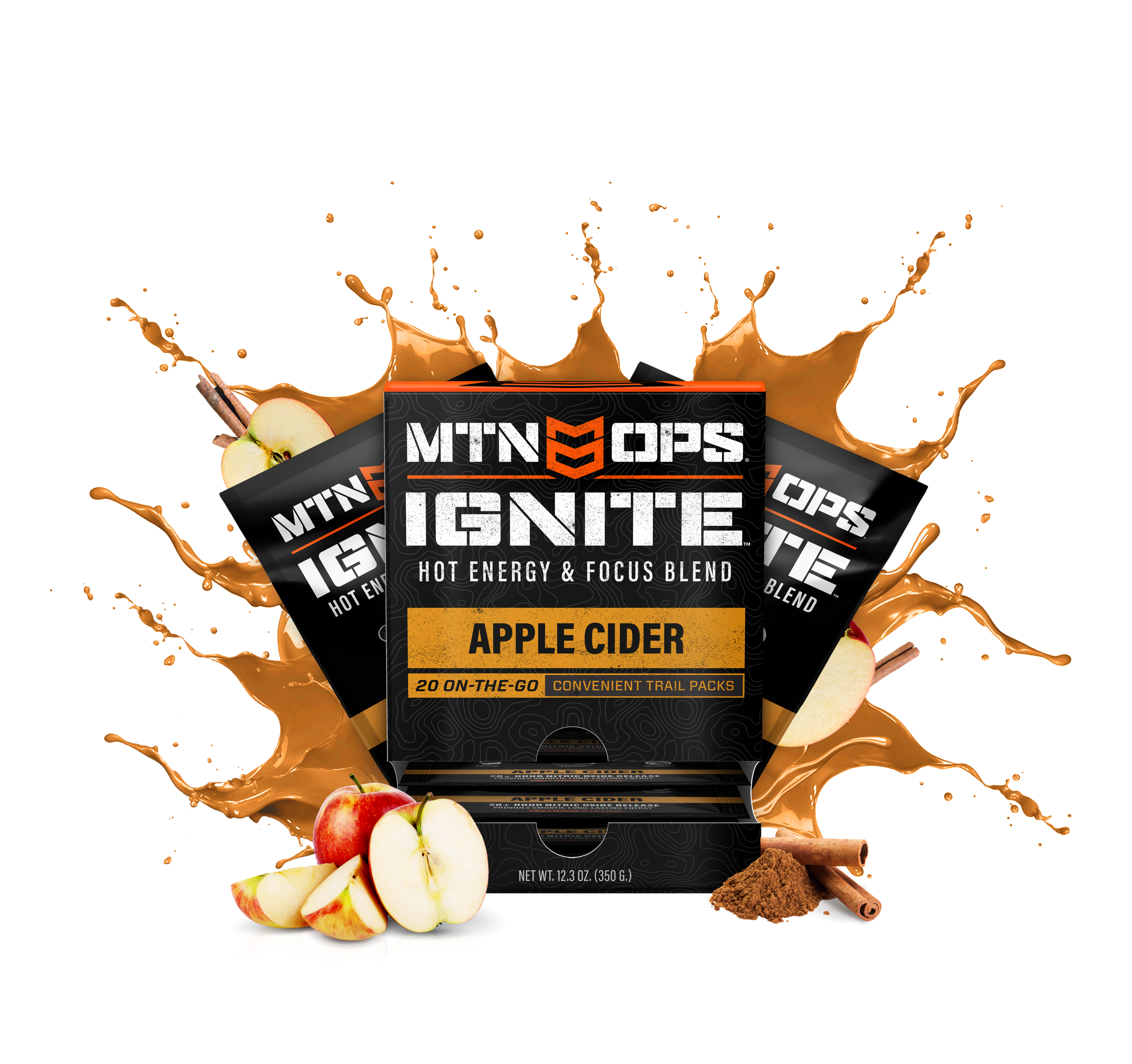 FOCUS

Mental Focus & Boost

ENERGY

Smooth Energy Boost

HYDRATION

Improved Hydration

NO CRASH

Sustained Energy with No Crash
Payment & Security
Your payment information is processed securely. We do not store credit card details nor have access to your credit card information.